Check out our current studies
Join us at the beginning of each study or jump in whenever you can. Each group is open to join at anytime.
Thursday Women's Study: Gently & Lowly

Begins June 2 • 9:30-11:30am • Calvary Englewood
Led by Karen Hawker and Elyse Jackl
Gather with Calvary women for fellowship and study. We will be meeting Thursday mornings to discuss the Gentle & Lowly book by Dane Ortland. Childcare is available with RSVP.
Thursday Women's Study: Acts (Inductive)

Begins Jun 2 • 6:30-8:30pm • Calvary Englewood
Led by Amy Skatula and Sarah Stockton
Gather with Calvary women for fellowship and Bible study. We will be meeting Thursday evenings to discuss Acts. This inductive study will require 20-30mins of study 5 days/week. We'll be using a Jen Wilkin study book and will acquire them for each participant to have on the first night of the study. Participants can purchase the book from the church for $20.
Thursday Co-Ed Study: Hebrews

Ongoing • 7-9pm • Zoom
This is a lecture based study through the book of Hebrews. This study also involves some folks from other churches, so will be held on Zoom, but will also meet for in person fellowship every 6-8 weeks. Join Rick Wilson for study, conversation, prayer, and teaching.
Wednesday Men's Study: Morals & the Bible

Ongoing • 6:30- 8pm • The Blanks' Home
In this ongoing study, we will discuss our morals and how we can align them with God's. Topics will include work, money, social responsibility, sexuality, war, abortion, criminal justice, racism, pornography and social media. Feel free to join at any time.
Twila has been at Calvary Englewood since late 2012, and has been involved in Women's Ministry at Calvary since 2013. She loves the scriptures and has a passion to see women at Calvary grow deeper in their knowledge of our Triune God. She expresses it this way, "There is nothing more that I want than to KNOW Him, and to be a conduit for that hunger to others!" Twila has been married to Vince for 29 years, and has been an environmental consultant for 23 years. She loves nature photography, her basset hound, and off-roading to out of the way spots in the mountains.
Karen has been at Calvary for two years and joined the Women's Thursday Bible study soon after arriving. She has been involved with women's bible study since she came to know the Lord, starting with the Bible Study Fellowship series in Houston. Karen hosted a women's bible study in her home for 15 years and found great joy growing in faith and fellowship with other women, sharing love of the scriptures, rejoicing together in good times and bearing one another's burdens.

Mike and Karen have been married for 54 years, have two children and 4 grandchildren. Together with Mike, she has been enriched and blessed by over 70 young couples they have prepared for marriage through premarital counseling.

She enjoys hiking the Lone Tree bluffs, planting flowers and trying to keep them alive.
Sarah has attended Calvary since moving to Colorado from California in 2013. She plays bass in the worship band, and has been involved in various Women's Bible Studies for about 15 years. Sarah is a homeschooling mom of 2 and has been married for 11 years. She survives on a steady diet of coffee and Jesus!
Amy has been attending Calvary Englewood since 2016 when she and her husband, Adam, moved to Colorado from Seattle, Washington. She got involved with women's bible studies at Calvary in 2018 when her son was young in order to get to know other women in the church. It was such a life-giving experience that she's stuck with it ever since! She has a background in elementary education, which has now turned into a passion for teaching the Bible to kids at Calvary Englewood as the Children's Ministry Director. She strives to humbly submit to God's word and its authority in her life, and consistently learn and grow in her knowledge and love of Jesus. She is a mom of two, and has been married to Adam for 8.5 years. Jesus, gardening, and coffee any time of the day make her especially happy!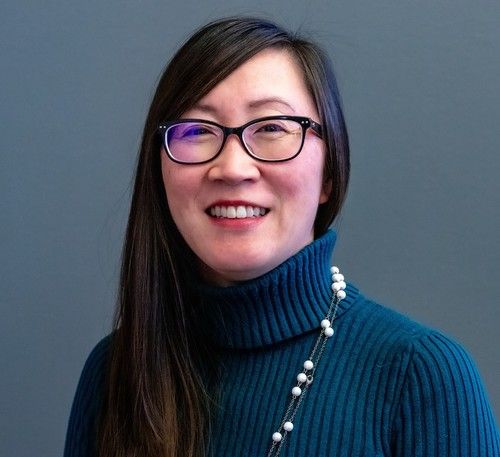 Jaime and Ben have attended Calvary since the summer of 2019. They heard about Calvary since their son had attended Honey Bear Tree Preschool from when he was three years old. Jaime grew up in Colorado attending churches with reformed teaching. God saved her when she was a sophomore in High school. By God's grace and loving faithfulness, He kept His hand on her throughout her life. She cherishes the scriptures and always loves the opportunity to study more and talk about Him. She and Ben have been married for almost 21 years and have a sweet 15 year old, Eli. She likes to hike, camp and spend time with their pup.
Elyse and her family started attending Calvary in 2019 after moving from Fort Collins, CO. She has been involved in Women's and Children's Ministry for 7 years and is thankful to continue to grow in knowledge, love, and community here at Calvary. She is eager to walk alongside women as they discuss, discover, and develop a love for Jesus. Elyse married her college sweetheart, Max, and they have been blessed with two wonderful children who inspire and challenge them daily. Elyse enjoys coffee dates, learning to garden, and sunshine with a pool whenever she can get it.
Charlie has been at Calvary for the past six years. His purpose in leading Biblical studies is to help men grow in understanding the Word of God and to put into practice what they learn. The men encourage and support one another in becoming disciples of Christ Jesus. The studies focus on how the gospel of God changes lives so that men can be better husbands, fathers, church members and community leaders: men challenging men with the Word of God and growing together.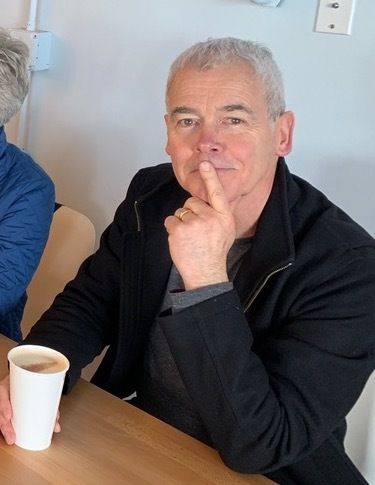 David is a long-time member of Calvary Church Englewood. He's motivated by encouraging men to be intentional and active with their personal development serving and submitting to God. He values sincerity, effort, vulnerability, and transparency. He desires to be more graceful and love others unconditionally, according to God's Word.
Levi has been at Calvary for over 2 years. He desires that through Bible study men will not only develop the discipline of reading God's Word, but learn to be faithful students of it, so that it edifies one's mind, heart and life. Levi and his wife Sara have been married for 15 years and have four girls.
Sara has been at Calvary for over two years with her husband, Levi, and 4 daughters. She is passionate about Biblical literacy for women. Sara believes that right thinking about the word and of God leads to right feelings about God which then leads to right doing joyously because it's our new desire. God has allowed her to be involved in multiple women's Bible studies and they have grown her faith tremendously. Sara is a nurse, enjoys coffee, and meeting up with friends.
Rick was graciously brought to the Lord in 1965 and God has been faithful to walk with him ever since. He has been a bible teacher for 40 years, and pastored full time for nearly 20 years. He is the co-founder (2012) and current Director of Entrusted Word Ministries, helping churches multiply the gospel message around the world. He graduated from the US Airforce Academy in 1982 and was married the next day to his wonderful wife, Julie. They have 3 sons, 4 grandsons, and 2 granddaughters. He has served in the air force, aerospace, and as VP of Technology at a software development company. He and Julie love to garden, hike, cook, and read (and of course, grandparent). He has attended Calvary since 2019.