Do What You Love - Invite Others
Summer Connect is all about doing what you love, with others! What do you plan to do this summer? Hike, fly fish, splash pad at the park? Invite others to join you! If you have a Summer Connect idea and want to lead a group, click
here
!
Sat, Jun 5 & Jul 10 • 6:30pm • Kunming Park
Did you know Denver is a sister city with Kunming, China? Kunming Park is the perfect spot for watching the sunset, and this will be a great laid back time of connecting with new people, and enjoying great mountain views at one of Denver's best kept secrets!
Sat, Jun 5 • 8:30am • Groat Home (Littleton)
Gather and start from our home with breakfast provided. We'll ride out to Chatfield Dam at an easy, conversational pace. You'll have good food, meet new people, get some physical outdoor activity, and get to do something you likely haven't done!
Thur, Jun 10 • 7pm • Calvary
Join our Men's Ministry for facilitated, casual conversation and connection that's Biblically relevant and encouraging. We'll gather around fire pits and light snacks will be provided.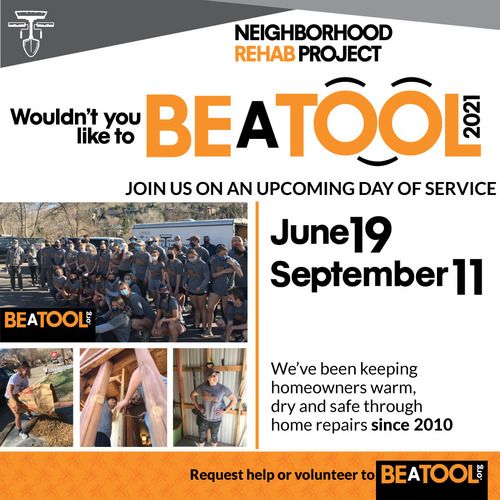 Sat, Jun 19 • All Day • Englewood
Volunteer to serve people in our Englewood neighborhood on The Neighborhood Rehab Projects day of service! Calvary is going to take one of the project sites assigned by the organization to serve one of our neighbors in need of help at their home. Past projects have included yard work, painting, general maintenance, etc. Join this group to love on some of our neighbors in very practical ways!
Wed, Jun 23 • 10am-12pm • Centennial Center Park
Opportunity for moms to connect with kids of all ages, have fellowship and give kids a fun opportunity to cool off and play at the park.
Thur, Jun 24 • 6:30-8:30pm • Corrigan Home (Littleton)
Summer is here and we would love the opportunity to get to know you and connect you with other women! Join us for our annual Women's BBQ, a casual evening of great bbq, laughter and community. Please bring a side dish or dessert to share. What are you waiting for!? Grab a friend to bring along and sign up today!


Fri, Jun 25 • 8am • Castle Rock Mini Incline
Join me at the Castle Rock mini incline and outdoor gym! I will be putting together a group workout for us to do together - it will include things like walking the 200 steps of the mini incline, wall balls, battle ropes, and more! This will be a great opportunity to work hard together and encourage one other!
TBD • 6:30pm • Nielson Home (Littleton)
Join us for (almost) every kind of backyard game you can think of: Spikeball, Cornhole, Badminton, Volleyball, Kubb, and Bocce Ball. And what summer night of fun is complete without s'mores? We'll heat up the fire pit and provide all the fixings.
Sun, Jun 27 • 3pm • Heaven Artisan Creamery
Get ready for the most amazing ice cream shop you've ever been to! Plenty of traditional and non-dairy options and surprising flavor creations. Enjoy some delicious ice cream and conversations with friends.
Bi-weekly Tuesdays • Begins Jun 29 • Skatula Home (Centennial)
Join us Tuesday nights this summer, as we read through The Wisdom Pyramid: Feeding Your Soul in a Post-Truth World, by Brett McCracken, and work toward making healthier choices in our consumption of information.
Thur, Jul 1 • 6:30pm • Waterton Canyon
We'll enjoy the beauty of Waterton Canyon, maybe spot a beaver or some bighorn sheep, and have a chance to get to know others who are walking with us. The walk will be about 5 miles.
Mon, Jul 5 • 5:30pm • Groat Home (Littleton)
Join others who love the game of tennis with some friendly play, good food and lots of laughs. Meet at 5:30pm at the home of David & Alice Groat. Bring a dish to share for our potluck meal and we'll head to the local tennis courts for tennis fun! We will provide the drinks. If you're planning to watch, bring your folding/camping chair. If you're playing, bring your tennis racquet. We'll provide the tennis balls.
Fri, Jul 9 & Sat Aug 1 • 6pm • Fly'n B Pond
Join Calvary friends for an evening of fishing at a local pond. Fly'n B Park is a hidden gem in Highlands Ranch - perfect spot for beginners. Never fished - no worries! Squirm at the idea of taking the fish off the hook? Just bring a rod and some bait and we can help with the rest! Or bring a net and hunt for frogs!
Jul 22-25
We will be camping in a meadow near Jefferson CO; only a little over an hour away. Come enjoy the mountains and all of God's creation with Aspen trees all around and wildlife everywhere! I will be there on Thursday to save our spot. Feel free to come up anytime from Thursday-Sunday morning. All are welcome, even if you come for the day to hang out or camp for a night or more.
Sun, Jul 25 • 4pm • Civic Green Park
Come play World Cup soccer and small sided soccer at Civic Green Park. Not a lot of soccer experience needed just a love for the game!
Thus, Jun 17 & Tue Jul 27 • 10am • Chatfield Beach
Hang out at the Chatfield Swim Beach - relax on the shore, float in the water, catch tiny frogs, or build a sandcastle!
Wed, Aug 4 • 6:30pm • Gallup Park
Join us for fun in the park, including a family game of wiffle ball.
Date/Time/Location TBD
We will be visiting a local Colorado river in order to catch trout! Fly-fishing encouraged, spin-casting tolerated. If you aren't experienced, we will help you learn!
Thur, June 10 • 6:30pm • Yonan Home (Centennial)
Join us for an enjoyable evening of laughter and connection as we gather and share a meal together. Come with a friend or come solo, either way, we would love to meet you and get to know you! For ladies in college as of Fall 2021 or college age.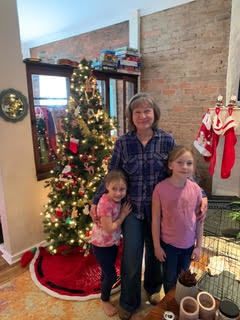 TBD • Rose Home (Castle Rock)
Enjoy a morning together around the tea table! Be encouraged by getting to know other Calvary women and get to encourage them too.
Fri, Jul 30 • 7pm • Burey Home (Centennial)
With the simplicity of a meal can come deeper community and friendship. We look forward to having you at the table for an evening together!
Date/Time/Location TBD
Throughout the summer, you have the chance to meet our missionaries! You'll be encouraged by what God is doing through them in various contexts and locations around the world.
Begins Jun 17 • 9:30am • Calvary Church
Gather with Calvary women for fellowship and Bible study. We will meet for 8 weeks to discuss the Psalms throughout the Summer in the Psalms sermon series. Childcare is available with RSVP.